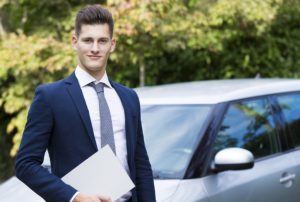 According to industry experts, like David Crawford, managing director of Insurance Advisement in New Zealand, roughly half the insurance industry workforce is set to retire by 2030. The mean age of advisors working today is just 42. In the U.S., the average age of a financial advisor is 51, with 40% of advisors being over 55 and one-third being between 55 and 64.
This puts incredible stress on the industry to come up with solutions to an aging workforce.
At least one company, Swiss Re, has come up with a plan to attract younger professionals to AM Best TV. Keith Wolfe, managing director, says the first step is focusing on creating a "millennial friendly" work environment.
To that end, he made changes to the office environment, including changes that allow younger professionals to work from home. On top of that, Wolfe has introduced more flexible work hours and allows employees to telecommute.
"…it's a very different work environment than the expectation of the other three generations," Wolfe said.
Wolfe also suggests changing a lot of the industry jargon to make the industry as a whole easier to understand. It may also change millennials' perception of insurance from a boring industry to one that's necessary, exciting, and important.
For example, using the term "claims adjudication" and "adjuster" sounds harsh and adversarial. Instead, Wolfe suggests changing it to "resolution specialists," because this is what they do. They resolve claims filed by the insured.
A lot of it is positioning, according to Wolfe. When millennials see their role as solving problems and helping people, they may be more apt to pick up the role. If they think they're another cog in the corporate wheel, and are there to punish the policyholder, then there's not much to like about the job.
When asked about the aging workforce, Wolfe admitted it's a problem and that he doesn't see an abrupt end or retirement as the solution. Instead, a gradual shift to retirement would be more appropriate and help smooth the transition to a younger generation.
It would also allow time for the older, more experienced, insurance professionals to pass on their accumulated knowledge to the next generation.
The industry must also consider the outdated skill set of an older generation and update it for millennials. For example, many in the current workforce didn't grow up with computers. They didn't have to maintain an electronic database, and didn't file claims electronically. Today, the technology exists to do that, making claims processing easier, faster, and more efficient.
Wolfe plans to run a graduates' program targeted at undergraduates from around the world. By focusing on technology training, he can bring new hires up to speed on technological advancements that will make their job easier.
The insurance industry has traditionally lagged in this area. For example, claims adjusters in Sarasota have traditionally experienced claims that are higher than the national average. This is because Florida suffers more storm damage than much of the country.
Unfortunately, with older systems, claims processing takes time, and clogs up the system. Adjusters have to work long hours and even weekends to keep up with the claims demand.
Processing speed becomes a limiting factor. However, with newer systems being implemented in Sarasota, and other cities in Florida, adjusters are noticing claims processing times dropping.
In February of this year, the insurance industry held its first insurance careers month. Representatives from over 300 insurance companies attended, allowing the industry to showcase career opportunities for millennials. The hope is that this new marketing initiative will drive employment. Only time will tell.