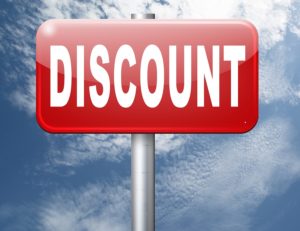 One of the greatest American dreams is owning a home. That is probably why so many families have invested their hard-earned money into buying a home. It simply makes sense that they want to protect their investment by getting homeowners insurance, especially since all mortgage companies require it. Homeowners insurance helps cover the costs if your home is broken into by thieves, gets damaged or destroyed by fire or a natural disaster. It also helps cover liability costs if you get sued by someone who was injured in your property. Insurance premium rates can be pretty expensive and the rates may vary depending on the provider. In this article we will identify 12 ways that you can get a discount on your homeowner's insurance rate.
Quit Smoking
According to the U.S. Fire Administration, more than 7,500 fires in the US are caused by smoking incidents. Smoking is also the leading source of home-fire related deaths. Non-smokers pay less premiums for health insurance, life insurance, and homeowner's insurance.
Invest in Renovations
Homeowner insurance premiums rise as your home ages, but there is a way to prevent these increases, investing in renovations. You can lower your insurance rate by renovating your roof, plumbing, foundation, or home electrical wiring. Be cautious of the renovation materials you choose. Choosing the right fire-resistance siding or shingles for the roof can make a big difference.
Store High-Priced Possessions Out Of Your Home
Keeping high-priced possessions such as artwork, jewelry, or other valuables in your home increases your insurance premiums. By keeping these items stored in a safety deposit box you can reduce your homeowner's insurance premiums. If you have artwork you would like to display and you happen to have your own business, you may consider displaying it there and having it covered under your business's insurance. Depending on your industry you may even be able to write it off as a business expense.
Shop Around and Compare Prices
Every insurance company has its own way of determining prices and premiums. Once you have determined how much coverage you'll be needing, shop around and compare insurance rates of multiple providers. Search online for customer reviews and make sure to thoroughly read and understand the fire print. If you don't read the fine print you may end up with an insurance plan that excludes something you need, such as coverage for pet-related accidents.
Use Your Current Insurance Provider
If you already have an insurance company that you are satisfied with you may consider also getting homeowner's insurance from them. Many insurance companies offer discounts to customers who bundle multiple types of insurances together. Staying with one insurance provider can also mean that you earn discounts over time for being a long-term loyal customer. Of course, you should still occasionally shop around for other providers just in case you find a better price for the coverage you need.
Increase Home Security
Homeowner insurance companies often give discounted premiums to homeowners who have a security system, a fence, a water shut-off valve, as well as a safe for your valuables.
Reconsider What You Have in Your Home Office
When insurance companies provide insurance to home with home offices any office supply or equipment that is present can lead to higher losses if there is a burglar or fire, which is why they charge a much higher premium. Having a home office has great advantages and when you take the costs into consideration you may find it beneficial to get a separate coverage for that particular room so that you can enjoy your tax benefits.
Avoid Moving Hazards Into Your Home
Insurance companies often charge higher rates for homes that have a treehouse, a pool, or a trampoline, because they know accidents may occur. While it may be easy to get rid of a trampoline, it won't be as easy to get rid of a beloved family pet with a bad reputation (such as pit bulls or Rottweilers). You are likely not going to be willing to give up in your pet just to lower insurance premiums. Because of this, you should always consider the consequences before moving a hazard into your home.
Decrease Your Coverage
If you're looking to lower your insurance costs you may want to consider lowering your overall coverage. Your property value is often based on your home, your land, as well as your personal belonging. However, if your home was destroyed by a major disaster, it's highly unlikely that your land will also be destroyed. Insurance agents can often discuss the coverage with you and use a home-replacement cost calculater to help you determine what the right coverage is.
Increase Your Deductible
Your deductible is the amount of money you must pay out of pocket before your insurance begins covering costs. By increasing your deductible your premium rates will go down. If you're getting an insurance plan that only protects against extreme situations raising your deductible is a good ideas. Unfortunately, if you are looking for an insurance plan to cover small claims as well as off-premises theft you are better off keeping your current deductible.
Raise Your Credit Score
If you're planning on buying homeowner's insurance soon or changing insurance providers, use a credit reporting service to look into your current credit scores. Take time to understand which credit score your insurance company uses to determine your premium. Remember, the higher your credit score the lower your premium will be.
Reconsider Filing an Insurance Claim
Your insurance is meant to protect you financially if something bad occurs, but the truth is, it's not always worth filing a claim. For example, if a thief takes your $700 tv and you have a deductible of $500, you're better off paying for a replacement out of your own pocket. Filing a claim for those extra $200 will end up costing you a lot more in increased premiums when your insurance plan is renewed. Many insurance providers offer discounted premiums for homeowners who have gone multiple years without filing a claim, which can help you save a lot.
These tips should help you lower your overall insurance rate premiums.