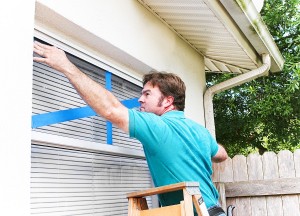 Whenever there is a hurricane bearing down on southern Florida, the entire country watches as Floridians brace themselves for the impending storm. The ability to recover from a hurricane depends primarily on the preparations that homeowners make before the storm even makes landfall. Therefore, if you live in an area that is prone to hurricanes, like Sarasota, it makes a lot of sense to prepare your home, inside and out, before a storm is even in the forecast. The fact is that you can never be too prepared for a major emergency like a hurricane.27
Stock and Maintain an Emergency Survival Kit
Stocking and maintaining an emergency survival kit is something that you can do all year round. There is no need to wait for a hurricane to be in the forecast. Stocking an emergency survival kit includes storing a number of non-perishable food items, three days worth of drinking water for everyone in the family, batteries, important medications, flashlights, a fully stocked first aid kit, toiletries and extra clothing. When a hurricane is forecasted, it will be very difficult to obtain many of these items as people will swarm the local grocery and department stores to stock up on them. Once a storm makes landfall, the power could be out for days and roadways could be impassable due to flood waters and debris. For this reason, having an ongoing stock of emergency survival gear in your home is the best possible idea.
Keep an Eye on the Forecast
While it is important to keep and maintain an emergency survival kit in your home, it is also important to keep your eye on the forecast. Once hurricane season begins, severe storms are an ever present possibility. While one storm approaches the Florida coastline, there could be a more severe hurricane to the south, gaining strength. Therefore, keeping a constant eye on the forecast is important for any homeowner. Depending on the forecast, there are several possible actions a homeowner must take when preparing for a hurricane.
 Service your emergency generator.
If you have been living in Sarasota for any length of time, the home you purchased probably came with an emergency power generator. If it did, it will be important to ensure that the generator's fuel tank is filled before the storm hits. Store extra generator fuel in your garage or a shed outside of your home.
 Secure all outdoor items.
In the event of high winds, it is imperative that all items in your back yard are either brought inside, or secured to the ground. If you have a gas grill with propane tanks in your yard, bring them into your garage or basement. If you own a boat, remove it from your yard and keep it safely in storage.
 Secure all doors and windows.
When a hurricane hits, winds will be so violent that all kinds of objects may be blown against your home including tree limbs, utility poles and lawn furniture. To minimize the amount of damage done by wind and rain, you will want to close up all of your home's storm shutters and board up any windows and glass doors that are prone to damage. Otherwise, lock all doors to reduce the amount of wind and rain that blows into your home.
Another important reason to keep your eye on the forecast is to know whether you are facing a hurricane watch or a hurricane warning. A hurricane watch lets you know that hurricane conditions may develop within the next 48 hours. A hurricane warning is more serious. This means that hurricane force winds are likely to hit your area within 36 hours. If you live in coastal areas near Sarasota it is likely that you will have to evacuate. For this reason, it is essential to have your evacuation route planned out well in advance.